The ladies event just finished up at the 2016 Junior World Figure Skating Championships, and though not as bizarre results-wise as the men's event, it had its share of crazy. Add that to breaking news on the Suspicious ISU Bio Situation™, last-minute injuries, and the free dance about to begin, you're in for an interesting wrapup.
Ladies FS: the Russian Streak is Broken
Perhaps the most notable happening of the event was the breaking of the Russian winning streak. Russian ladies have won the Junior World titles more times consecutively than I care to count, but this year, one skater capitalized on the surprise withdrawls of two of the Russians (more on that later) and snatched the title out of Russian hands. (In 2nd place was Russian Maria Sotskova, so they were not far off, but still!)
14-year-old Marin Honda of Japan, the JGPF bronze medalist, won the title with a massive score and two pristine performances. Here is her free skate:
Russia's Maria Sotskova won the silver medal with a mostly-clean performance:
Rounding out the podium was last year's bronze medalist, Wakaba Higuchi of Japan, who fought back from a tough SP to defend her bronze medal:
In fourth place was the third Japanese skater, Yuna Shiraiwa, who also fought back from a lackluster SP:
Kazakhstan's Elizabet Tursynbaeva rounded out the top five, coming back from a short program that got a five-point deduction because it was interrupted by to a nosebleed:
In 6th place was American Tyler Pierce, whose Free Skate is not on YouTube yet. Major props to her for FINALLY breaking her Junior Worlds curse (she's bombed and placed 14th and 19th there the last two years)!
Last-Minute Withdrawals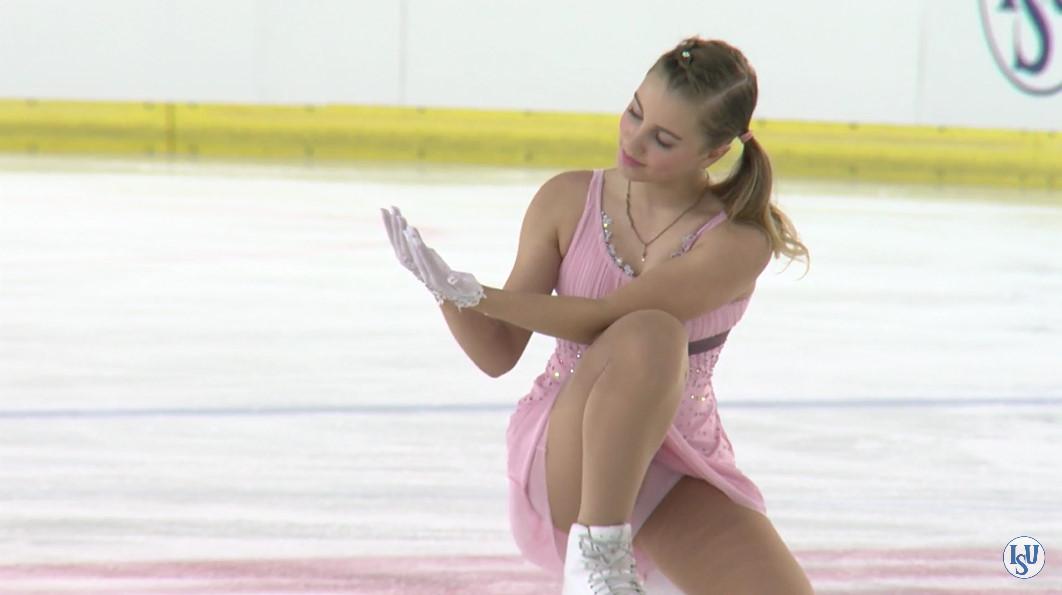 We were all surprised when Polina Tskurskaya, the gold-medal favorite in the ladies event, withdrew shortly before the SP because of an injury she sustained in practice, but that wasn't the end of the Russian ladies' bad luck. Teammate Alisa Fedichkina, who won the short program, withdrew from the free skate with yet another injury (this one from the off-ice warm up). No details on Alisa's injury have been released; whatever it is, I wish both skaters a fast and full recovery.
Weird Free Dances (So Far)
The free dance is currently underway, and I thought it was worth a mention that the first team skated to Super Mario Brothers (in literal Mario outfits…) and the second team skated to a rock opera about Mozart (the music was actually kind of cool, but a rock opera about Mozart?!?). It's not even close to over yet, but I thought those two programs garnered a mention.
These variety pieces have been a lot of fun to write, so I hope I can get in one more before the events in and maybe even a few live from worlds! Hopefully enough weird things happen in the FD to warrant another installment.